Safe to Play book, 89 – 119 €
All of safety in playgrounds and recreational sports areas. Covers 20 EN-standards and technical reports.

Includes full list of standard requirements!
Numerous beautiful illustrations.

Bonded adhesive cover, A4, 313 pages.
Self-study tasks, 30 €
For preparation for the RPII certification in context of Safe to Play -training and for self-study. Also covered in Safe to Play trainings. Used in conjunction with Safe to Play -book or -app.
Booklet, ~ A4, 50 pages.

Updated for each winter season.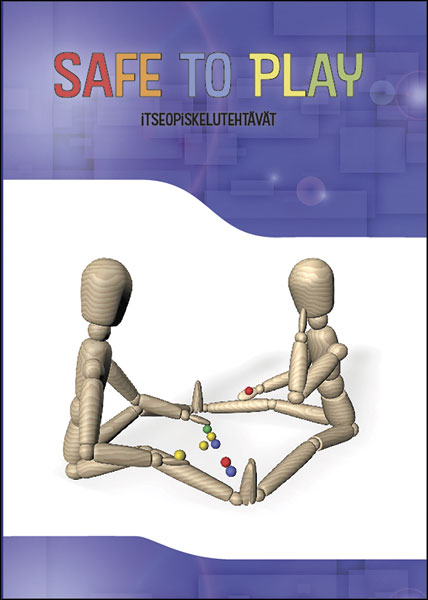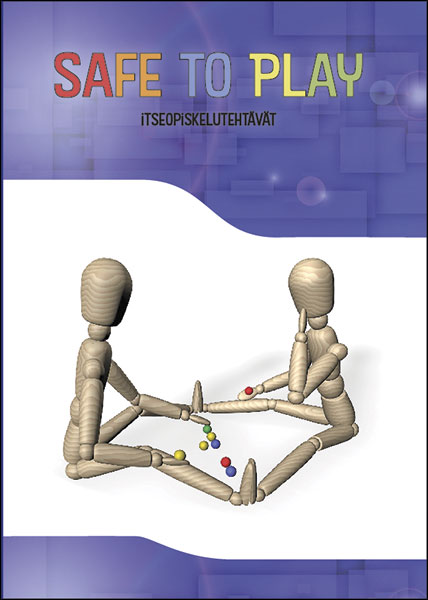 Test templates, 289 €
Test templates for use in annual and post installation inspections of play and exercise areas. The 2D format requires understanding the tests, but makes inspection work easier and faster.
A guide book included, ~ A4, 16 pages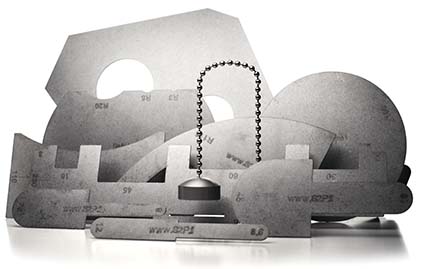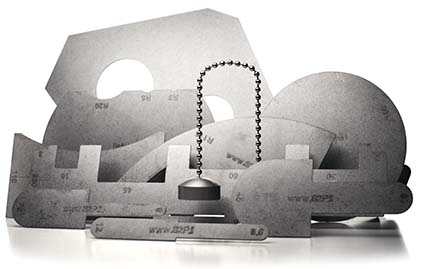 Safe to Play app, 80.56€ / 3 years
A unique, mobile source of information on the safety of play and sports areas.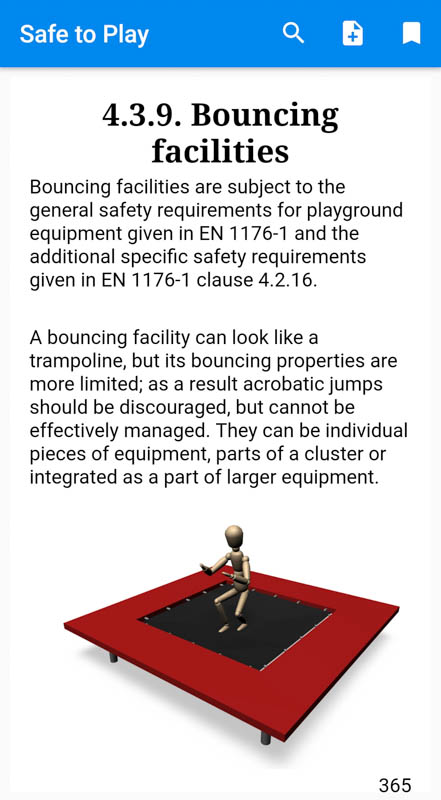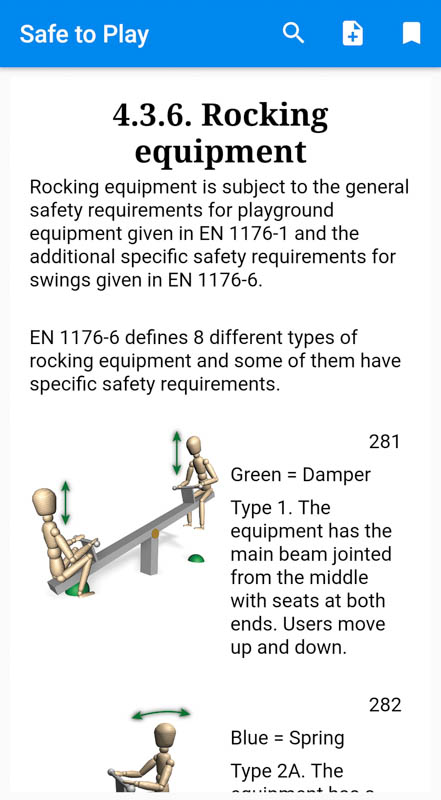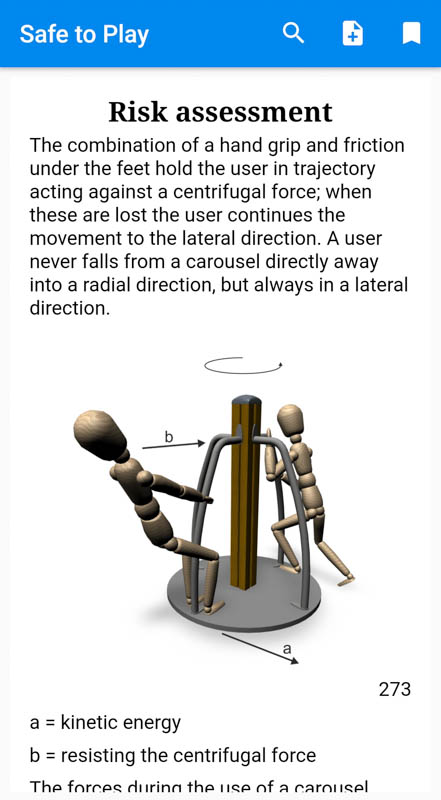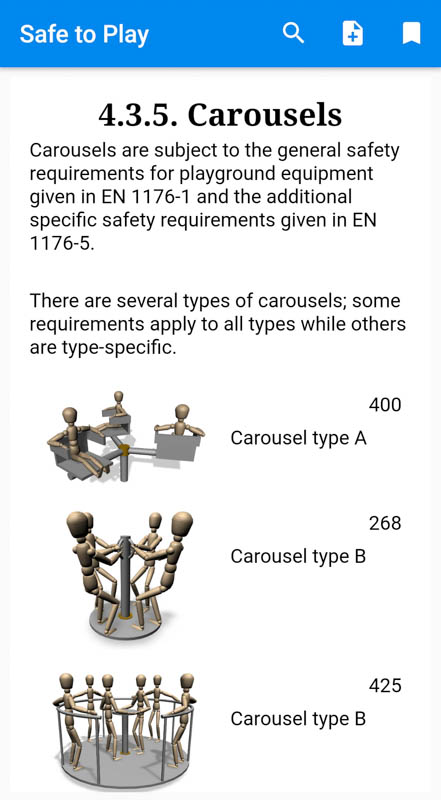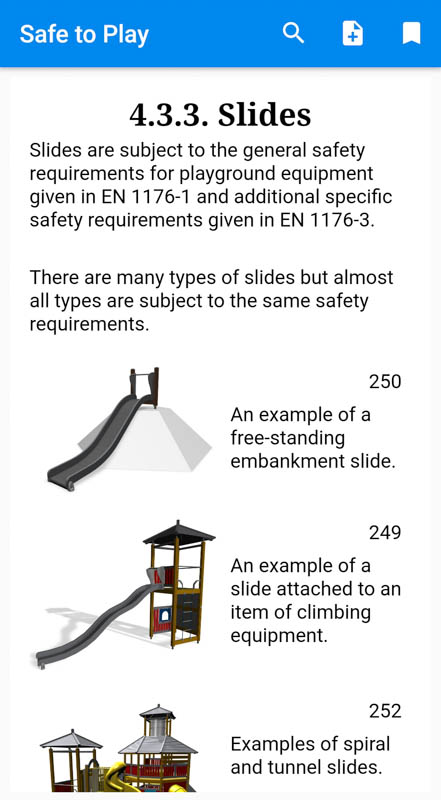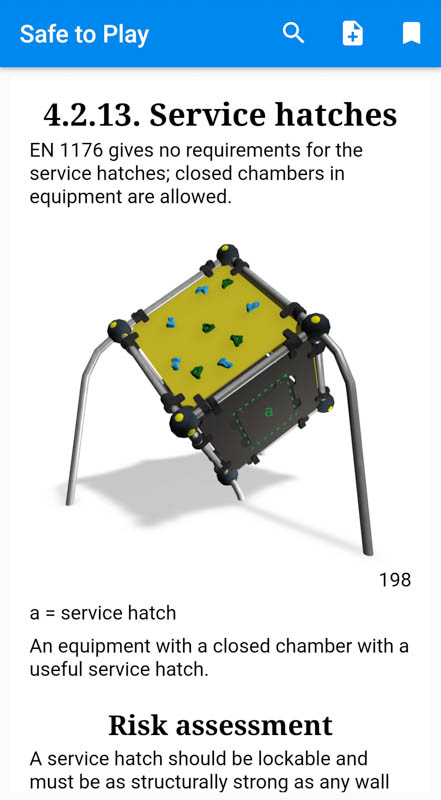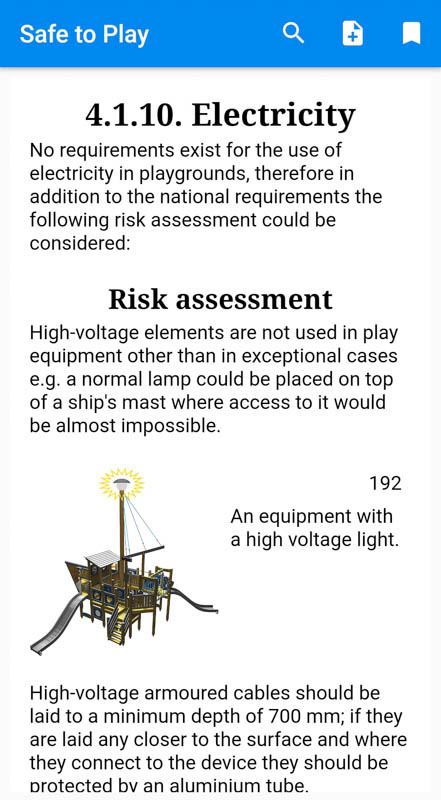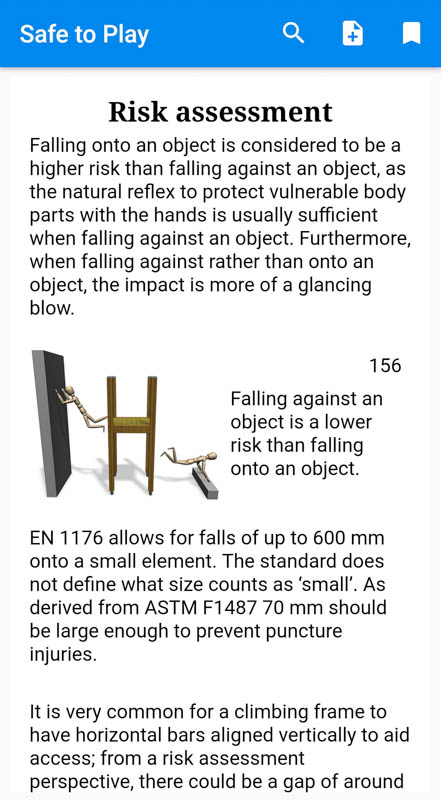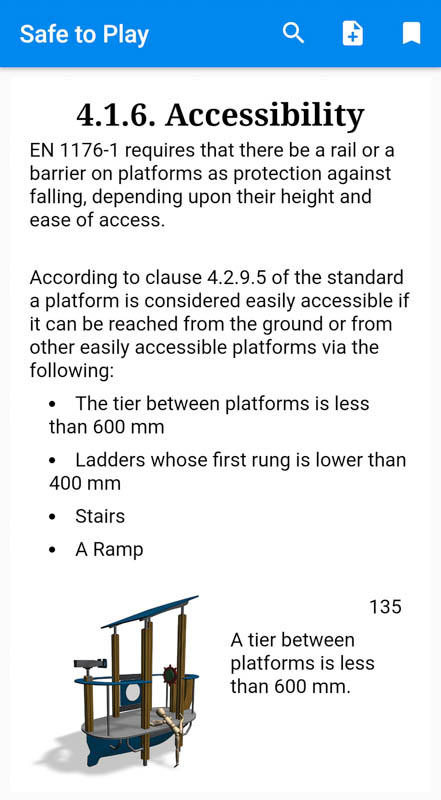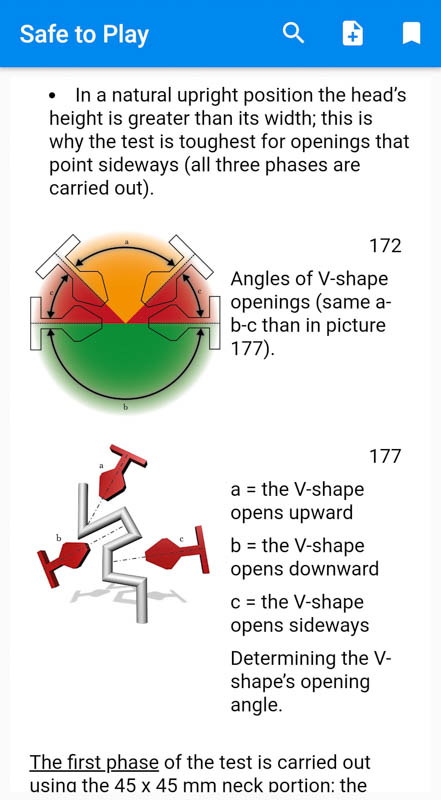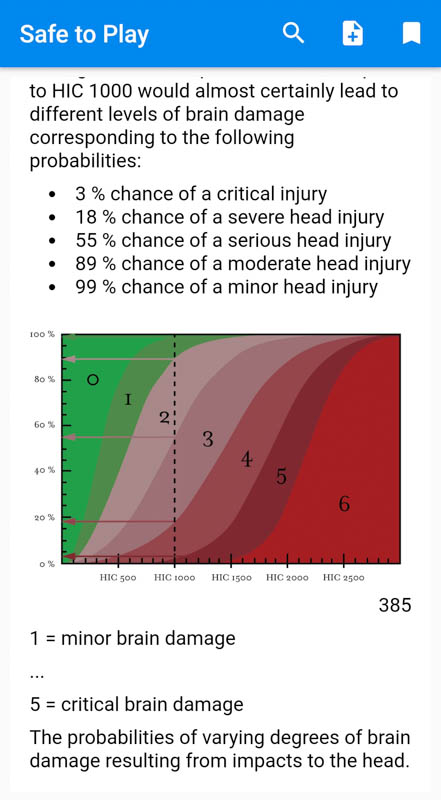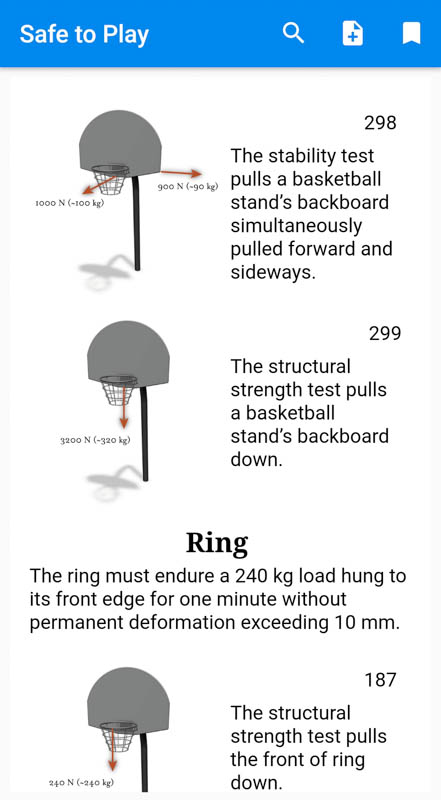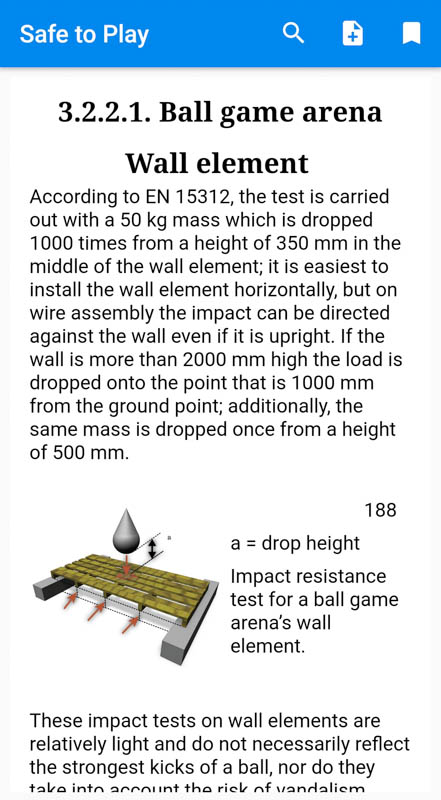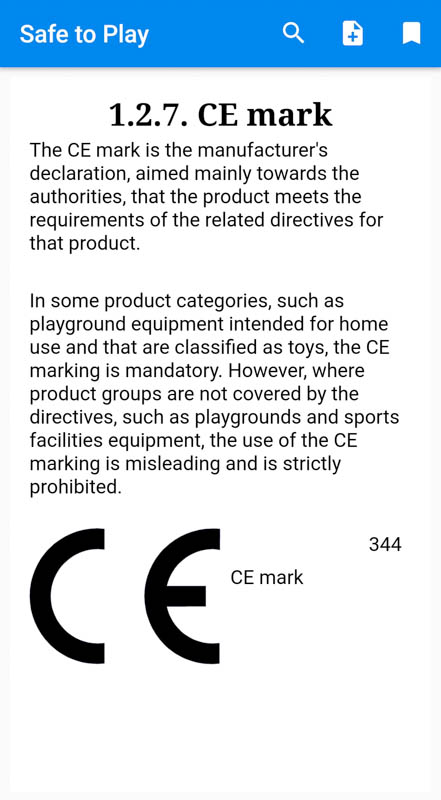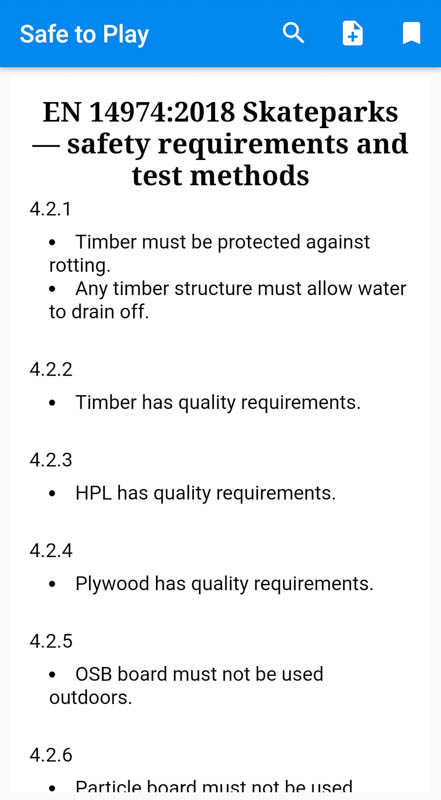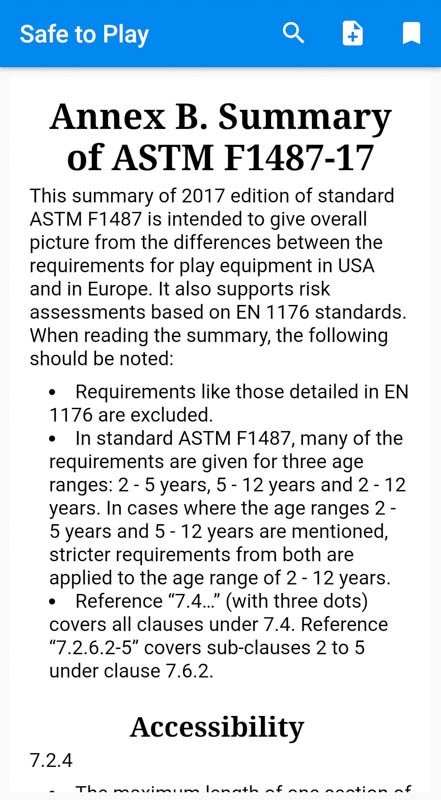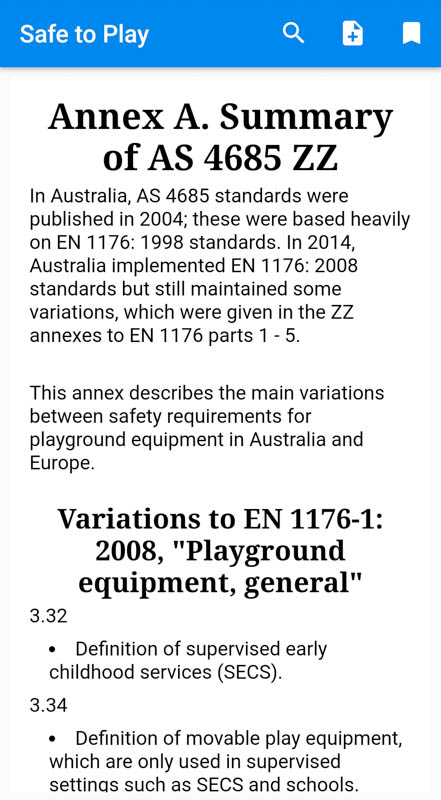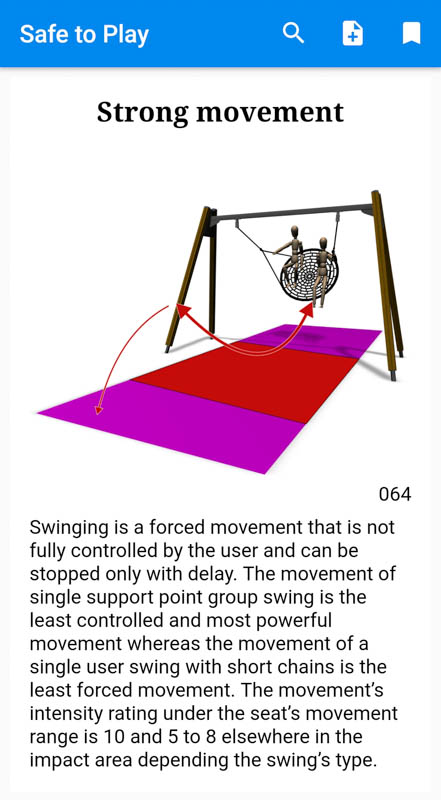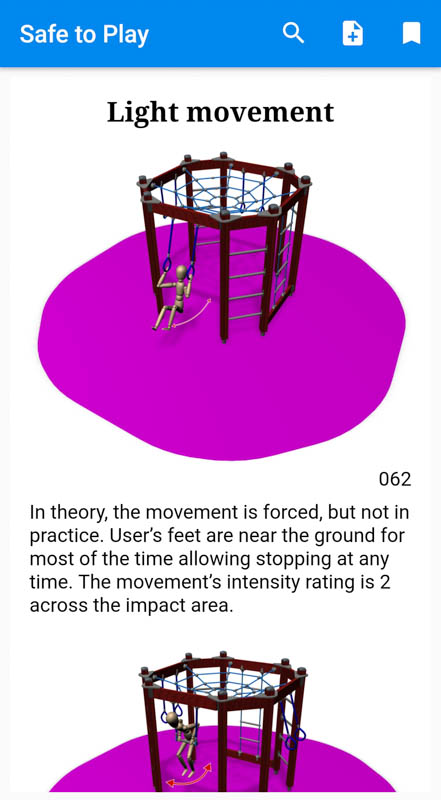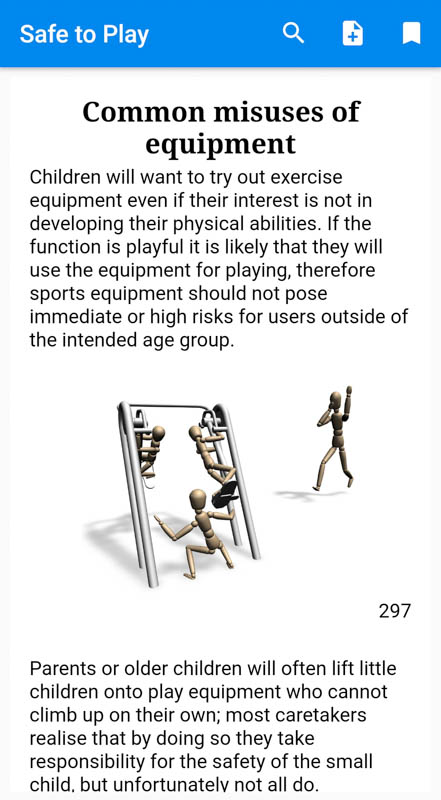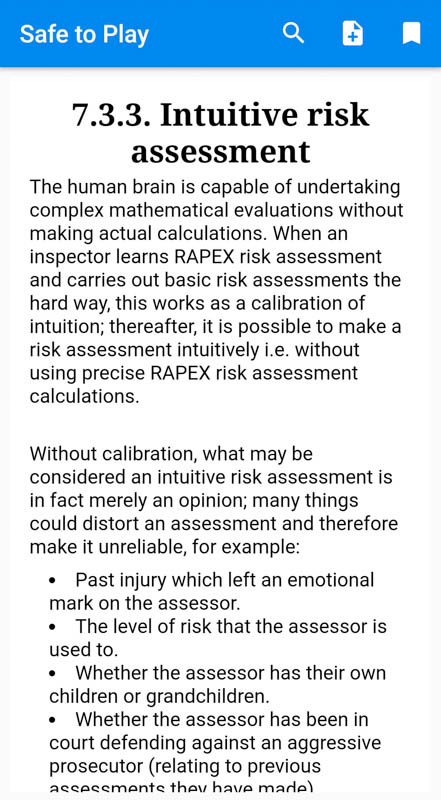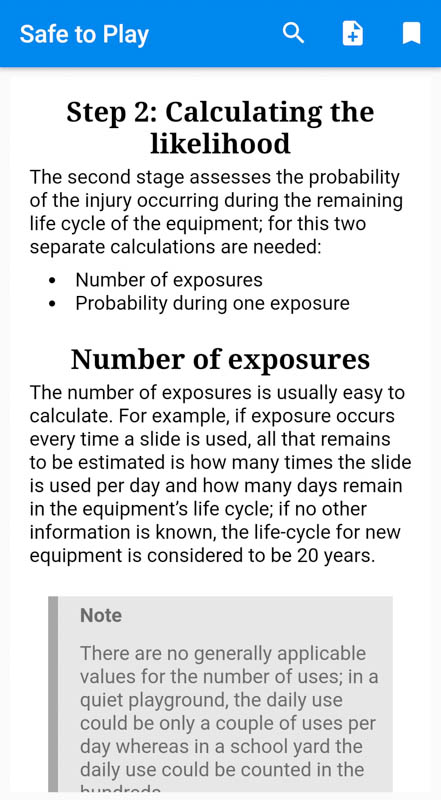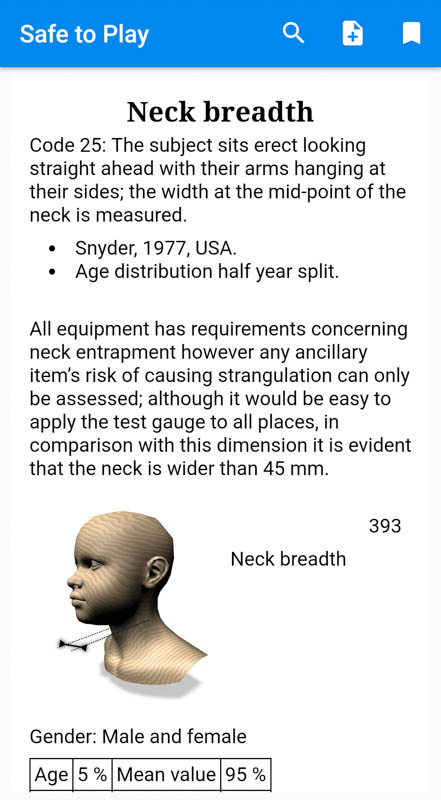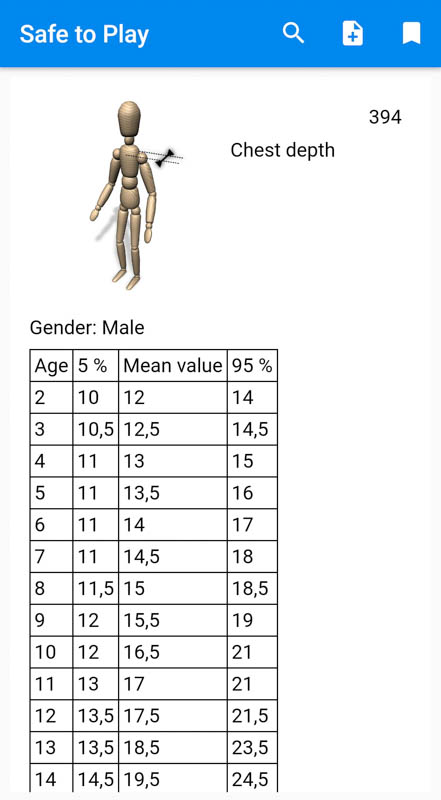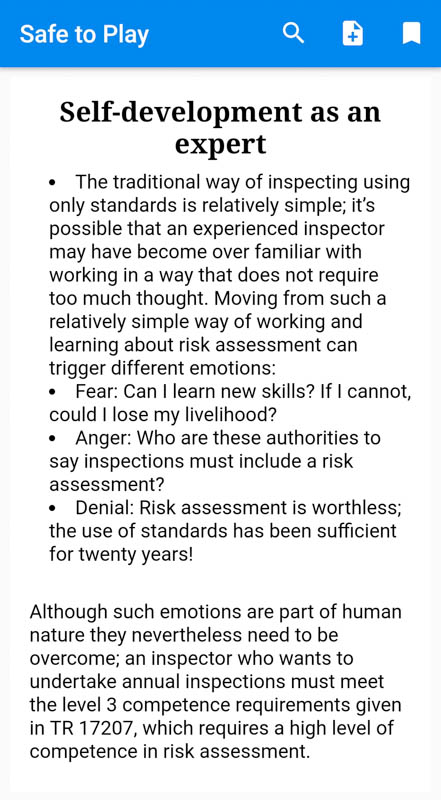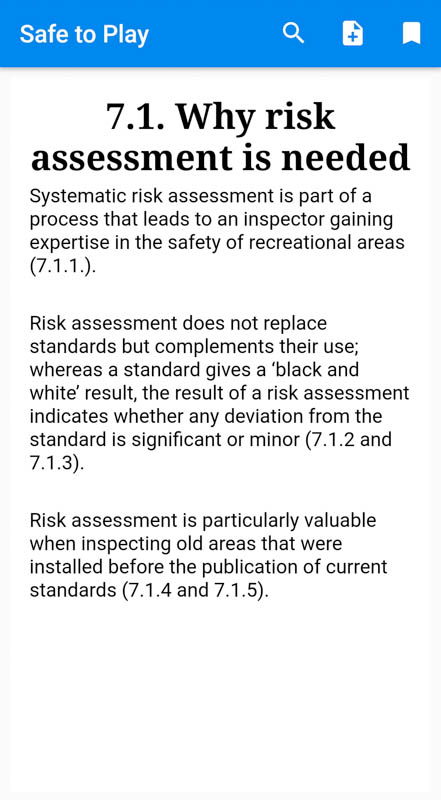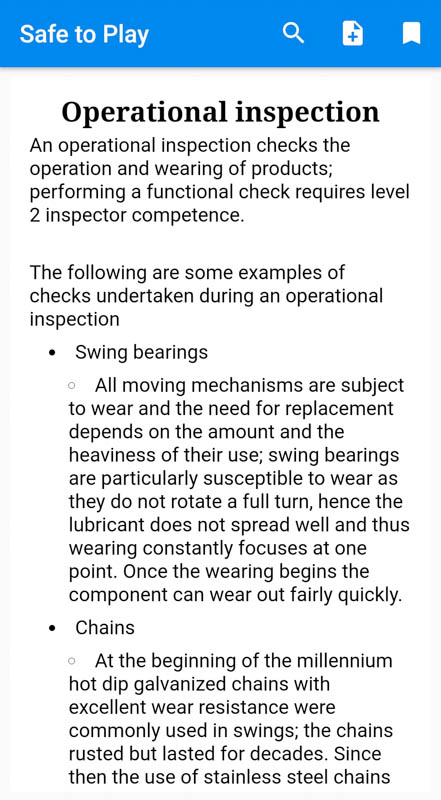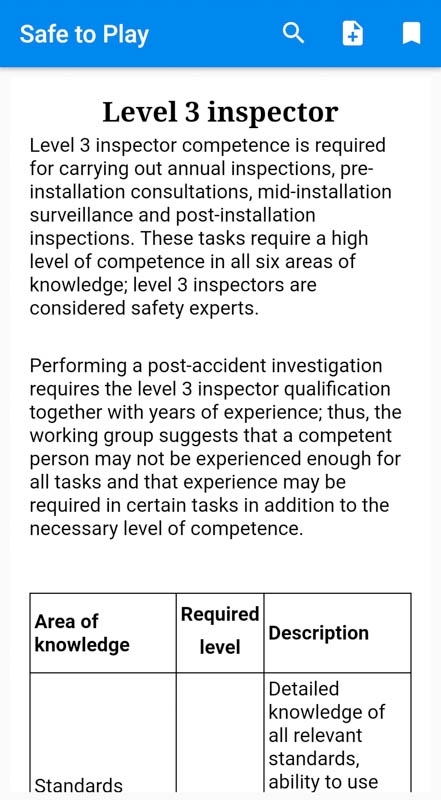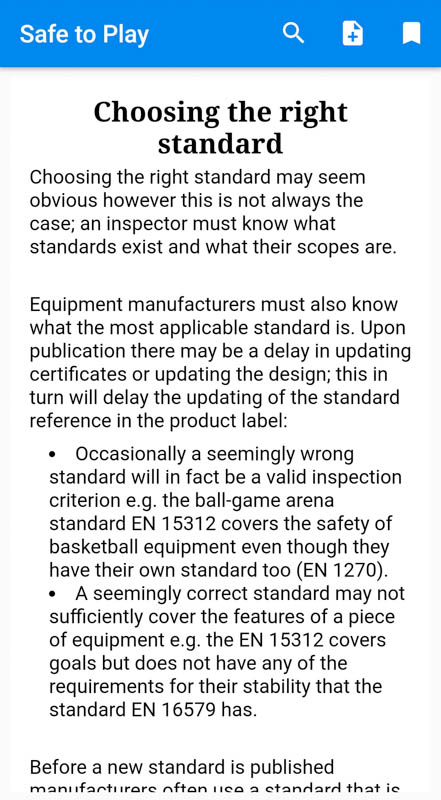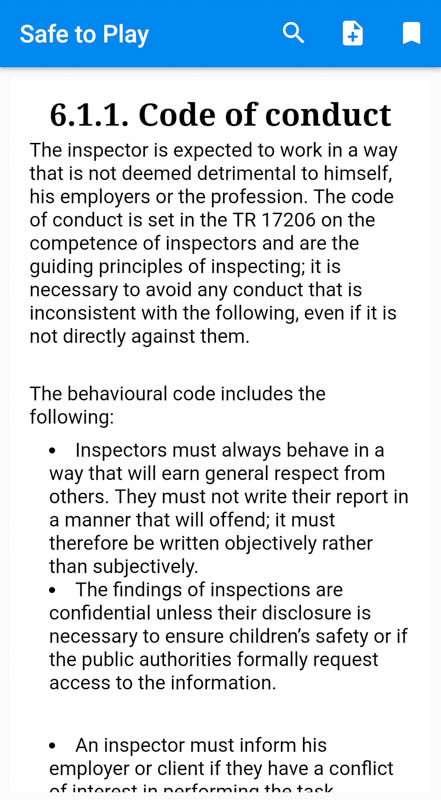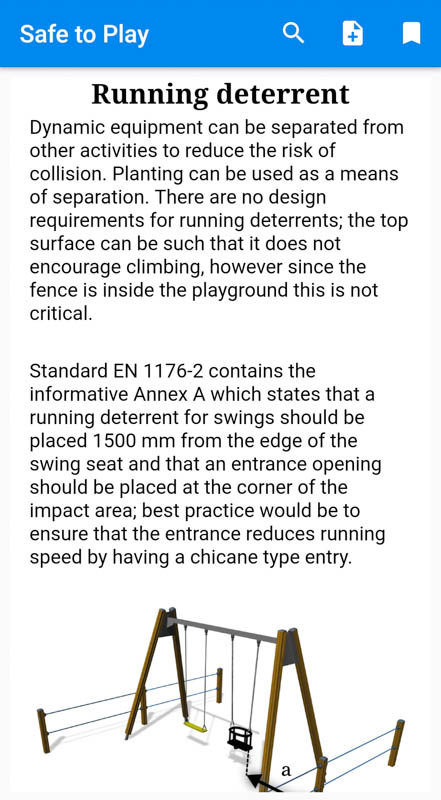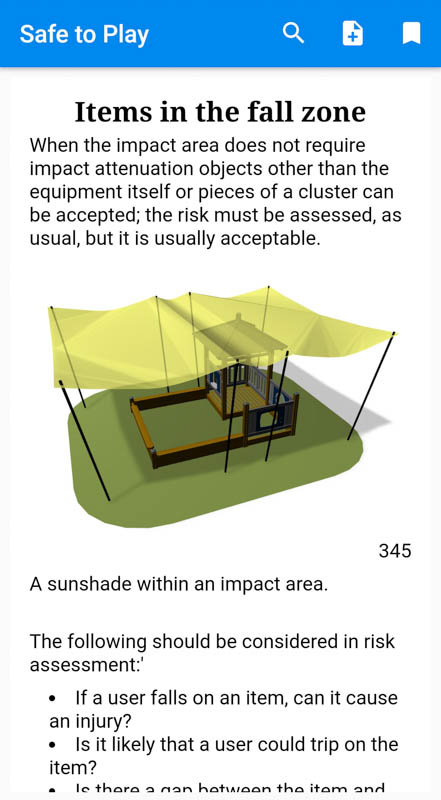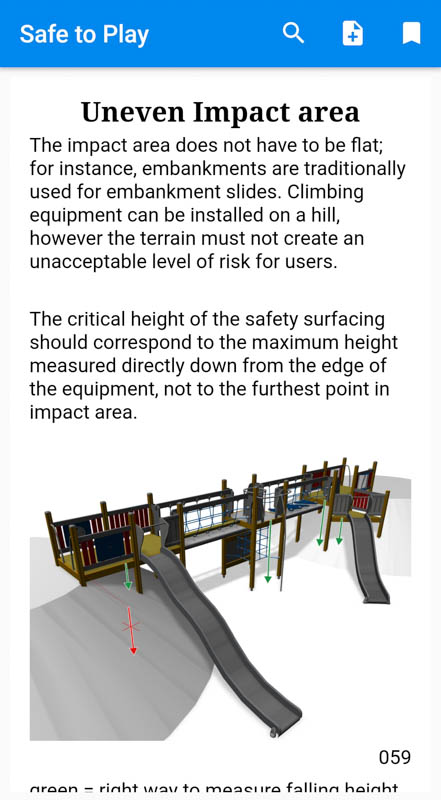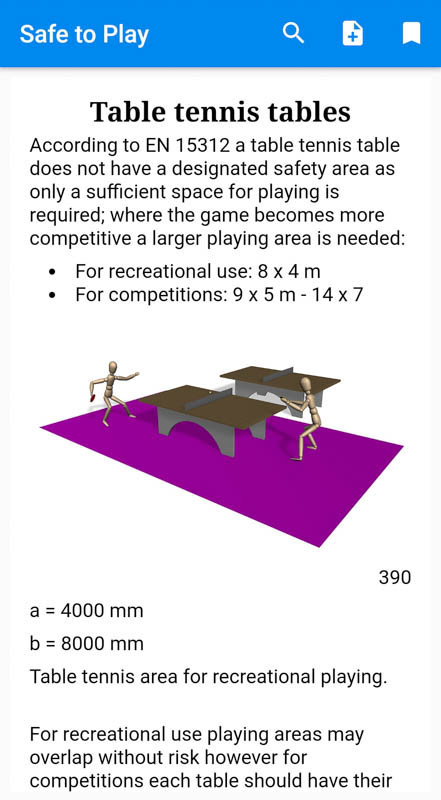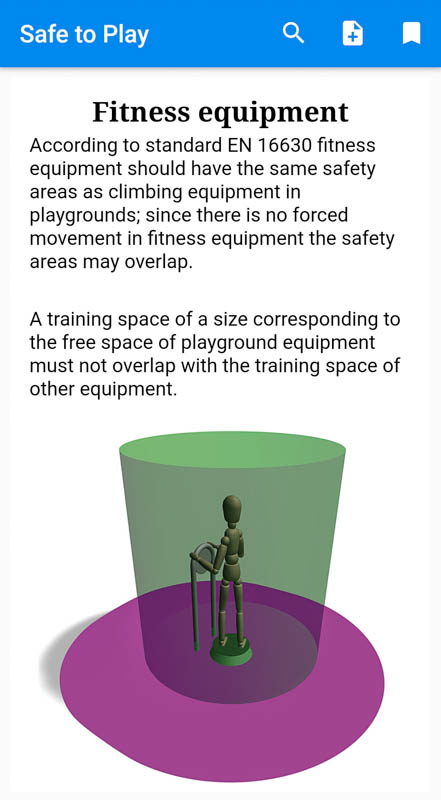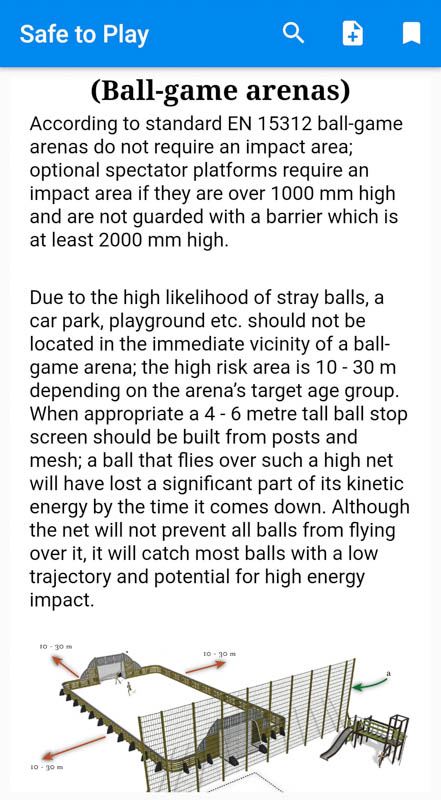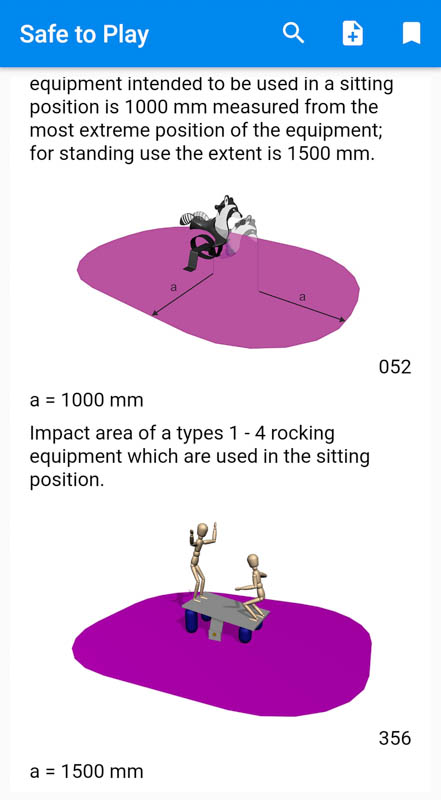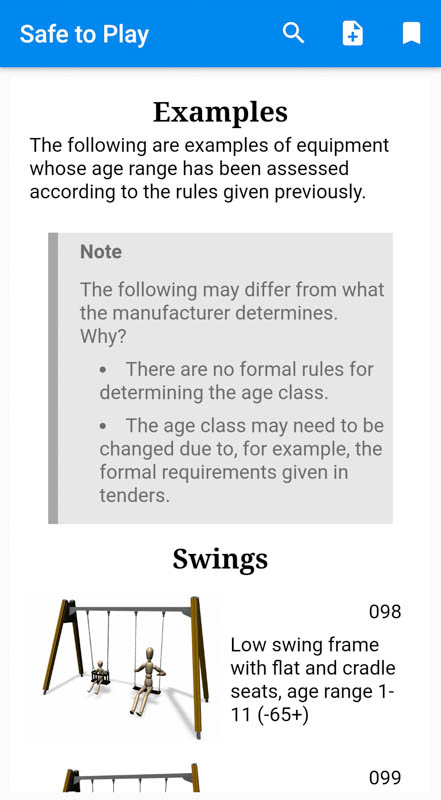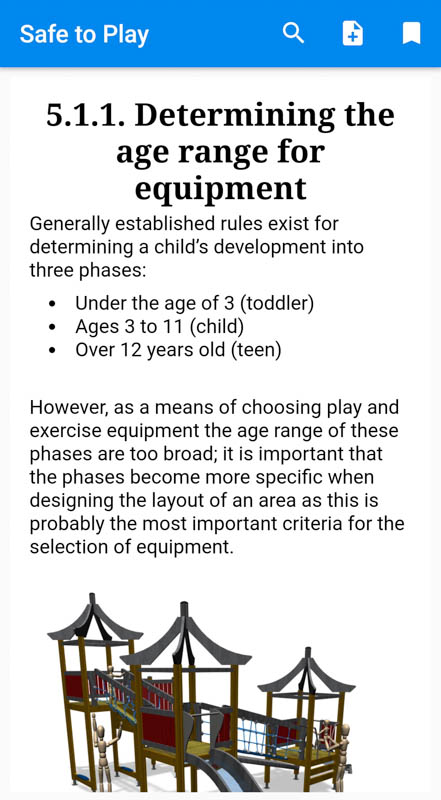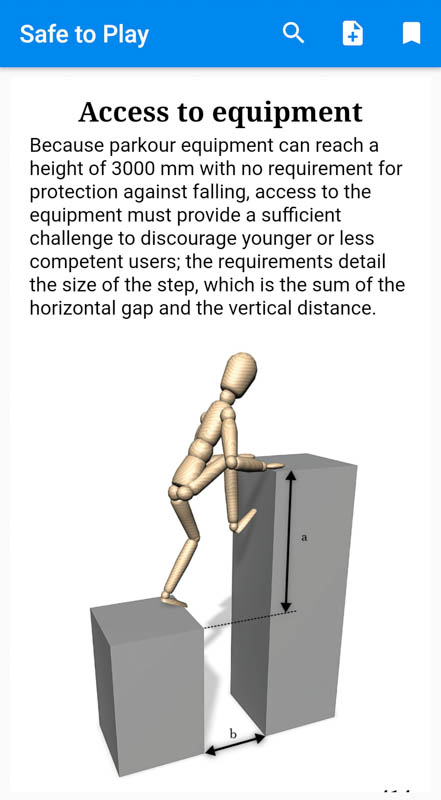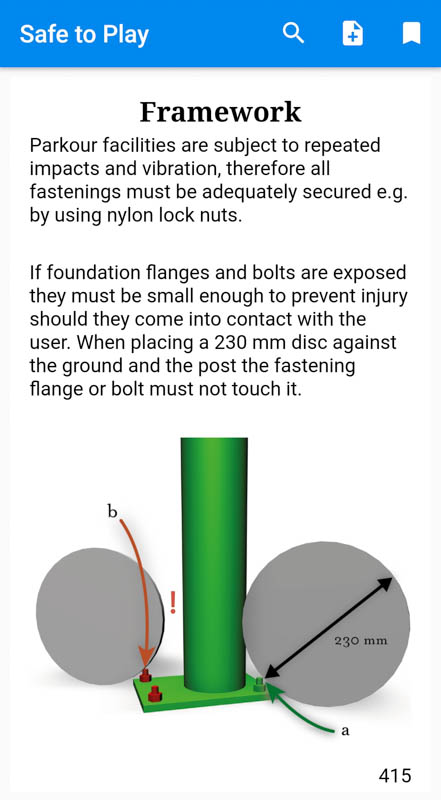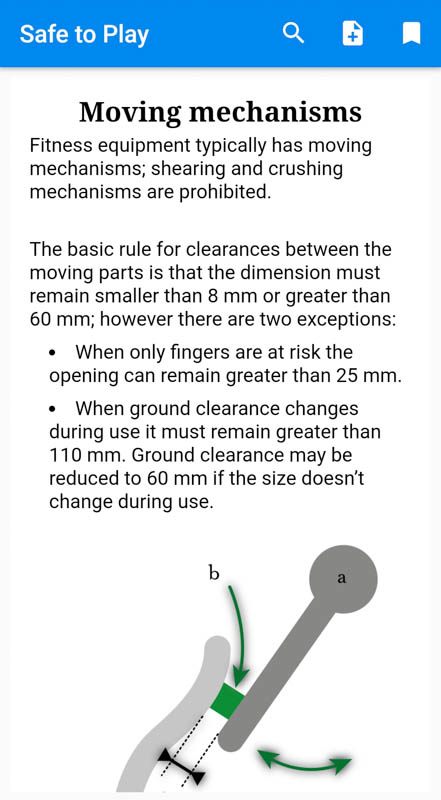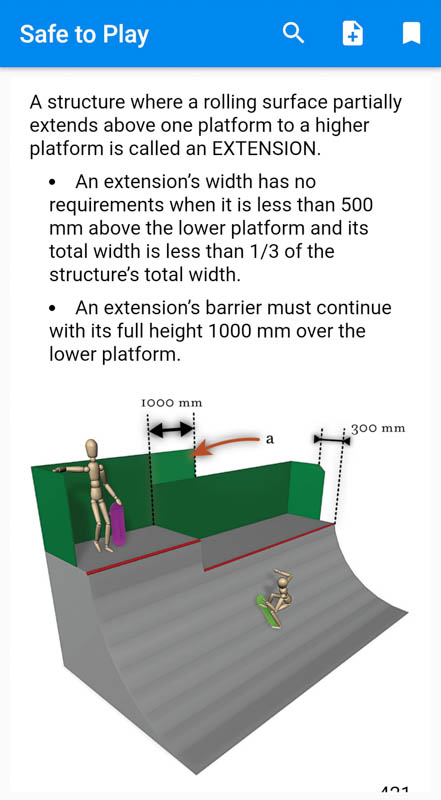 All prices are VAT 0%, VAT is added. No shipping fee to Finland (to Europe 12 €, to rest of the world 24 €).
---
---